Eavestrough Cleaning Experts Offering High-Quality Results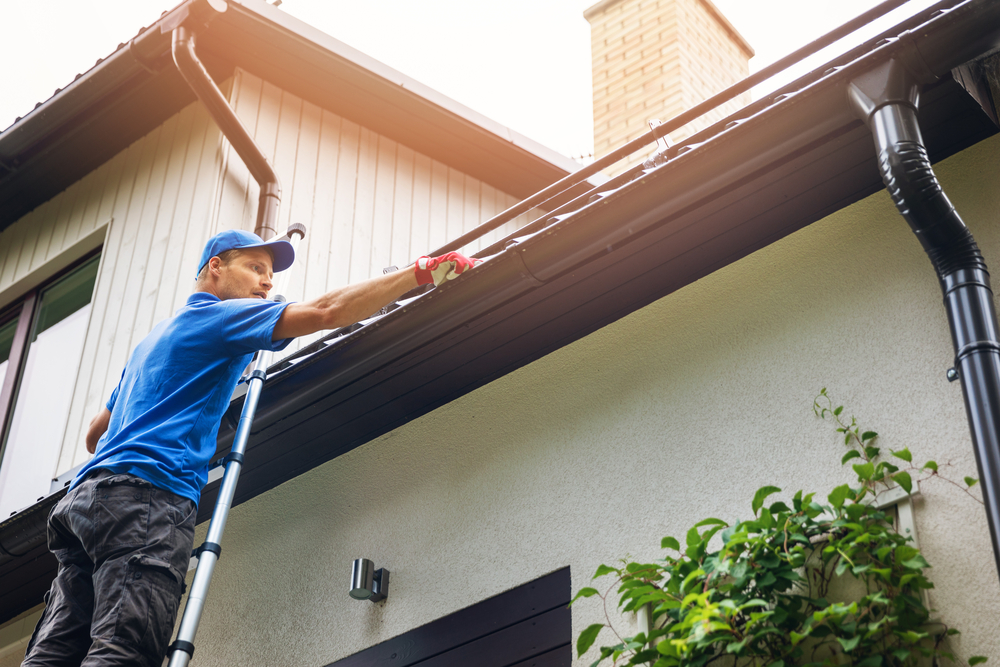 When residential customers in Oshawa and surrounding area need eavestrough cleaning, they rely on the #1 area pressure washing company - First Choice Softwash And Pressure Washing. A primary reason for our popularity among local homeowners is our ability to take care of your home safely but thoroughly. You don't want to pay a company for power washing but end up with property damage, and we make sure that doesn't happen.
Homeowners trust us because we're using a proven method for careful eavestrough cleaning; we use a ladder and clean them by hand. While we'll be upgrading our technique in the future, you can rest assured no matter what method we use; it will be safe for your property.
We're dedicated to excellence in all that we do, including services that often cause headaches and repairs for homeowners, like gutter cleaning. Put your trust in us and feel confident we'll clean eavestroughs with the same professionalism we do all of our other exterior cleanings.
Careful But Effective Cleaning For Eavestroughs
Eavestrough cleaning is about taking care of the trough located beneath the eaves of a building, where water drains from the rooftop. The exterior and interior become dirty over time. If neglected, this can cause issues like:
Visible stains
Decay at joints
Deterioration along channels
Blockages that cause backup and spillover
Damage to siding and roofing
The individual parts of your building work in conjunction with one another. When one feature is ignored, it causes problems with that component and those surrounding it. Ignore the need for cleaning your eavestrough, and you'll find yourself with the need for roof and siding repairs, plus more.
Taking Care Of Your Dream Home
The trick to exemplary care for your home isn't just professional house washing, although that's vital too. It's critical to focus your attention on all of the independent pieces, inducing your eavestrough.
We can help get an exterior cleaning schedule in place, so every part of your home gets routine professional attention. Call First Choice Softwash And Pressure Washing today in Oshawa, and let's discuss your eavestrough cleaning or pressure washing service needs.
Get A Free Quote Today With A Professional Oshawa Pressure Washing Company!
Get A Free Quote Today With A Professional Oshawa and Surrounding Area Pressure Washing Company!